---
Turn–based, cross–platform and mobile
To highlight the some more advanced features of SmartFoxServer, we built an "Angry Birds" style mobile game. Using a 2D physics engine, a desk cannon is used to try and knock down your opponents desk items. The game can be played on Android or iOS devices and continues to be shipped with server in the samples package.
Everybody loves a race
The release of SmartFoxServer 2X brought a newly improved core engine and a few bells and whistles with it. SFS 2X needed some sample apps to highlight those new features and they chose us to develop a racing game to feature the inclusion of the UDP protocol. We deployed predictive positioning to correct the impact of network lag and sent position updates from each player multiple times per second.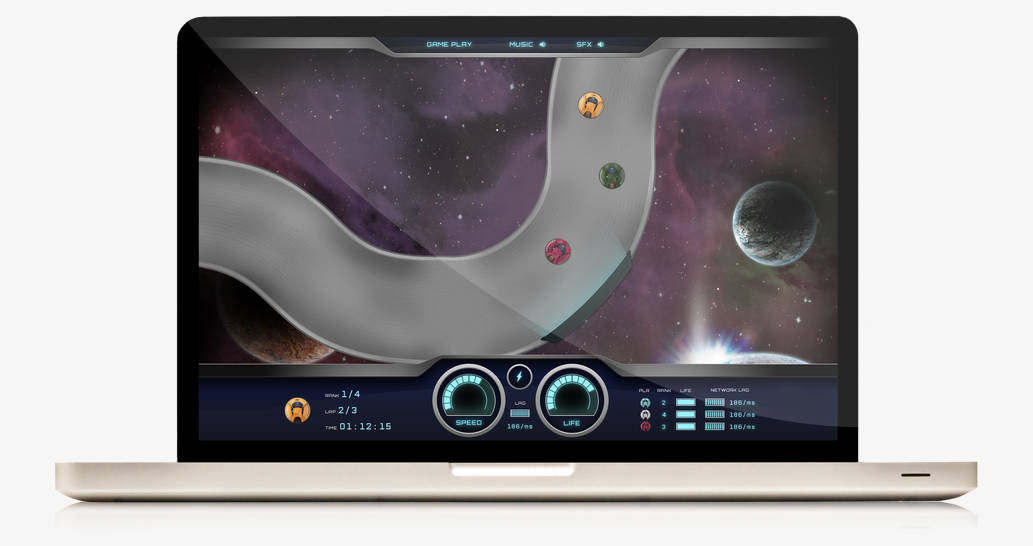 The SFS2X SpaceRace game continues to be available to help new developers learn some of the gaming techniques and best practices to use when building SmartFox games.